Pasaj-Cap Projects 2012-2013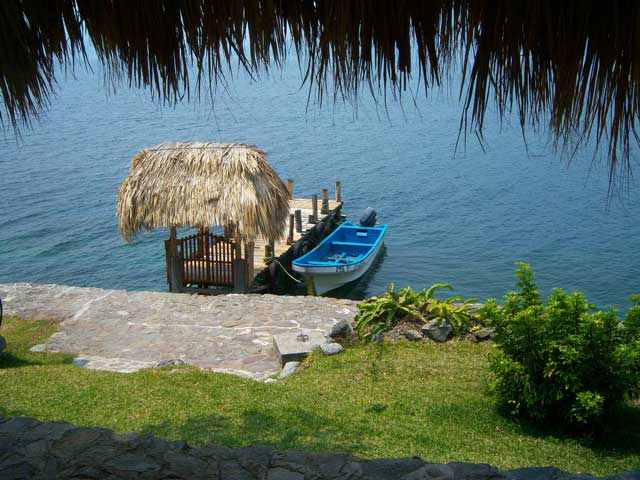 Building in a third world country just outside a small village takes a lot of patience and time.
Sometimes it feels like an endless project.
It has already taken more than 10 years to get where we are…
Our Goals for 2012-2013
We are starting within a couple of months the construction of a swimming pool in the upper part of the of the property right behind the rancho.
The following project is a communal house by the pool. The communal house will offer attractions like a large screen for watching movies, games….
We are planning to purchase a couple of kayaks for the property.
Confortable chairs by the lake for more pleasant sunbaths.
To build an outdoor wooden oven for bread and pizza.
We do not yet have confidence in the local operators for satellite TV (not that great, almost no real news' channels). Direct TV has not been operating in the country since September 2008.