Rules and Technical Points
Check in 12:00 am

Check Out at 11:00 am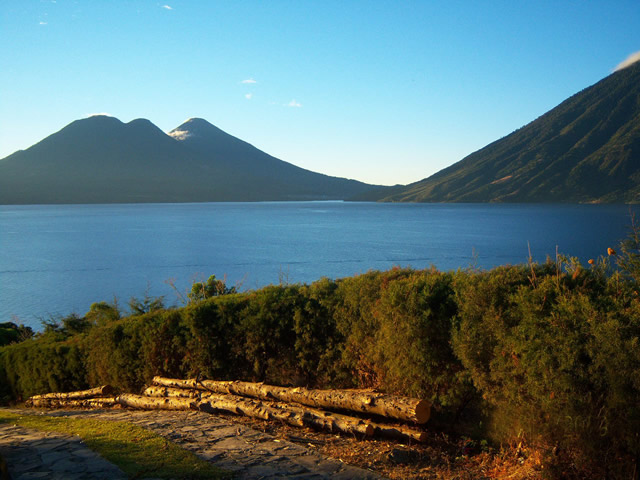 Formalities of contract and inventory to be done on arrival.
Deposit/Rent: is due on reservation
Water and drinking: Filtered drinking water available with first bottle provided at no charge. The general water supply is filtered and is not purified chemically. It's not drinking water. It is pumped from the lake in a clean area.
Electricity is 110 V: From time to time in Guatemala, you will have to deal with some power cuts. Remember where you store your candles.
Insects : Insects are also part of the life in Lake Atitlan. For your comfort the rentals are regularly treated Nature is too close to totally get rid of them. Most of them are not dangerous but sometimes scare or bother.
Luggage: Our staff will help you to bring over your luggage on departure and arrival.
Pets: Negotiable Keys: When necessary, you may get 2 sets of keys for weekly or longer length of stay Smoking: Negotiable
Natural disaster: Thanks to its location Pasaj-Cap wasn't affected at all during the last hurricanes. Electricity supply wasn't working in the whole area but fortunately that was the only inconvenience for us...
Earthquake: Anti-seismic construction
Medical emergency: Helicopter will normally be able to land on the property in the near future. Consult for phone number. Departmental Hospital of Solola and Emergency boat phone number will be provided
A technical Note: A printed info sheet is placed in the rental for general rules and and contains helpful information for your stay at Pasaj-Cap.