This is real way of life in Lake Atitlan one of the most magical places.
Therefore a lot of people from all around the world decided to stay and develop what they liked more and
it is not to forget about the Mayan knowledge and resources.
With time it has become a really rich and creative area where most of activities exist in a simple and natural way.
With the  new age trend in the neighbour villages of San Marcos and Santa Cruz, 
you will easily find a good quality activities and more…
With its road and boat access, you have the freedom to go around at any time, the way you like,
taking at the same time advantage of those contrasts like the party town of Panajachel,
the holy mystic ambience of San Marcos, the traditional and colourful Mayan village
of San Pablo and your own backyard.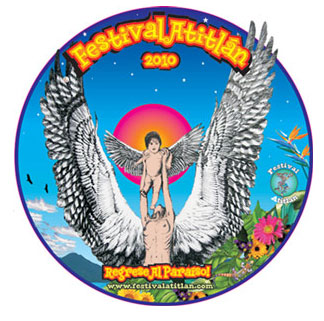 The 13th of March, 2010, from 11 AM until 12 PM, we will be celebrating
the ninth Lake Atitlan Internacional Music and Art Festival in Santiago Atitlan.